NEWS of diNo and Erin Sarah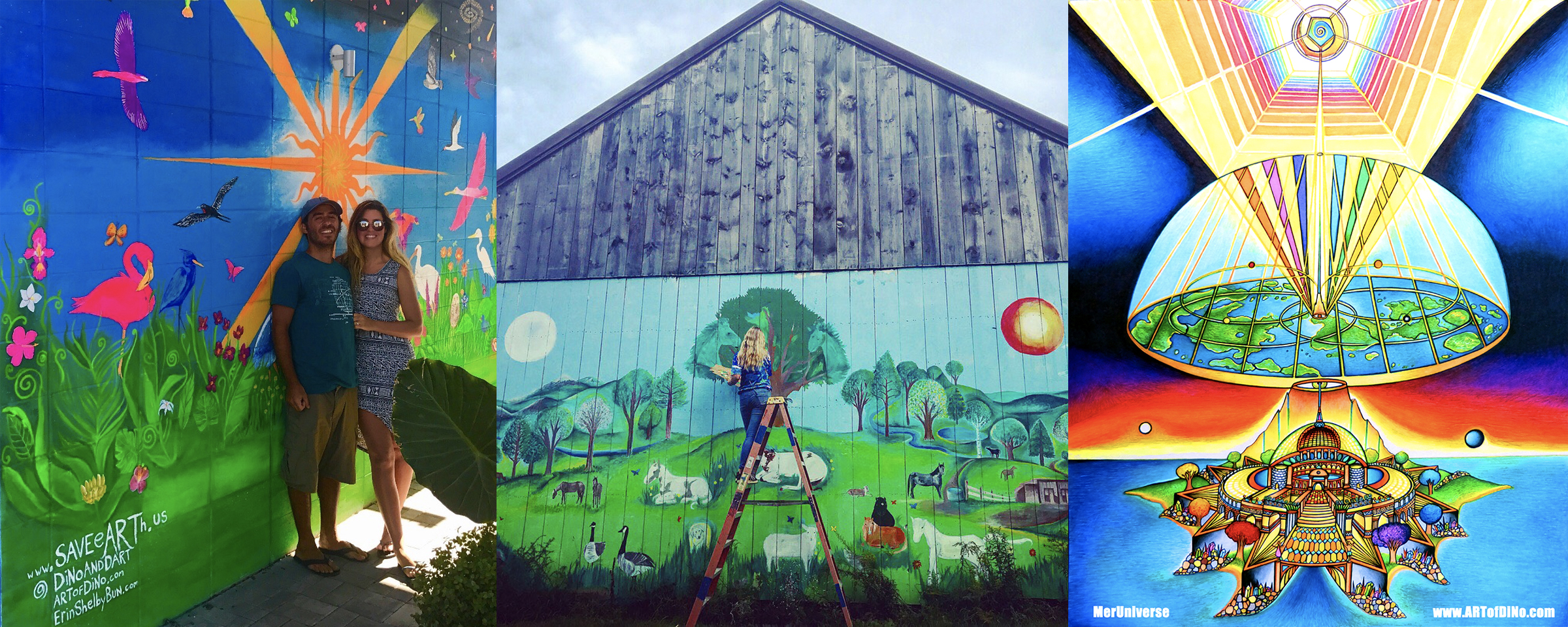 Welcome to the NEW www.ARTofDiNo.com
This is a long overdue update of my site, designed to make everything easier to Navigate and do basically everything else.
A Huge Thank You To the GetPromoted Team and NITIN of India, the absolute most incredible Tech Team around!
There are a LOT of things happening in Our World… Here are a few things happening Now, and coming up in the Future!
The Youtube Channel for ARTofDiNo.com has now reached over 20,000 Subscribers! A Big thanks to everyone who is enjoying the over 400+ videos. Definitely Subscribe and Stay tuned for an infinite treasure trove of Content unlike anything else out there..
And When Youtube finally gives me my 3rd strike.. Stay tuned because I will be joining
TRUTH SOCIAL MEDIA
as well as
www.LOVEisTheAnswer.com
Which is coming out soon and features a Lot of my Arts!
Our Gallery at Patriots Place is joining with Waste Management and Patriots Place in order to create a Recycled Art Show for eARTh Day. STAY TUNED and CHECK OUT THE ART GALLERY PAGE in the ART PRODUCTS and DINO & ERIN ARTS Sections..
We are wanting to bring our Arts to warmer climates and hopefully head to Florida for a Variety of Reasons… FREEDOM especially..
If you live in Florida and want to hire us to Paint a Mural, Sell our Arts, Feature Us in a Gallery, Need A Real Estate agent, ANYTHING… let us know, we would LOVE to bring Our Arts to Florida 🙂
Check Back often for more and more News! This site will continue to grow and Our Creativity will NEVER stop..
Bless You ALL!