This is an Extended Creativity Bio written around 2010... It tells of my first 30 years on the Path of Creativity with a focus on Music. Enjoy, and check out my band.. IREPRESS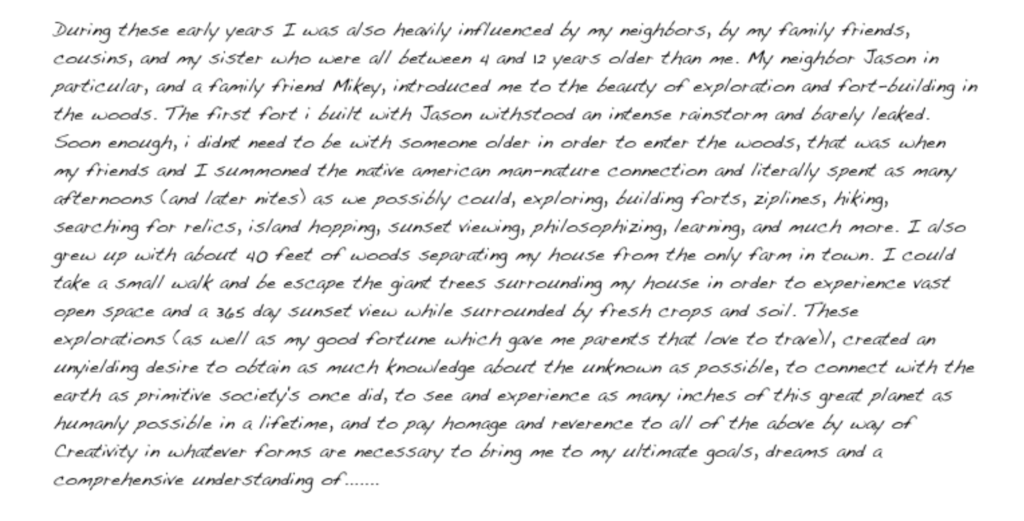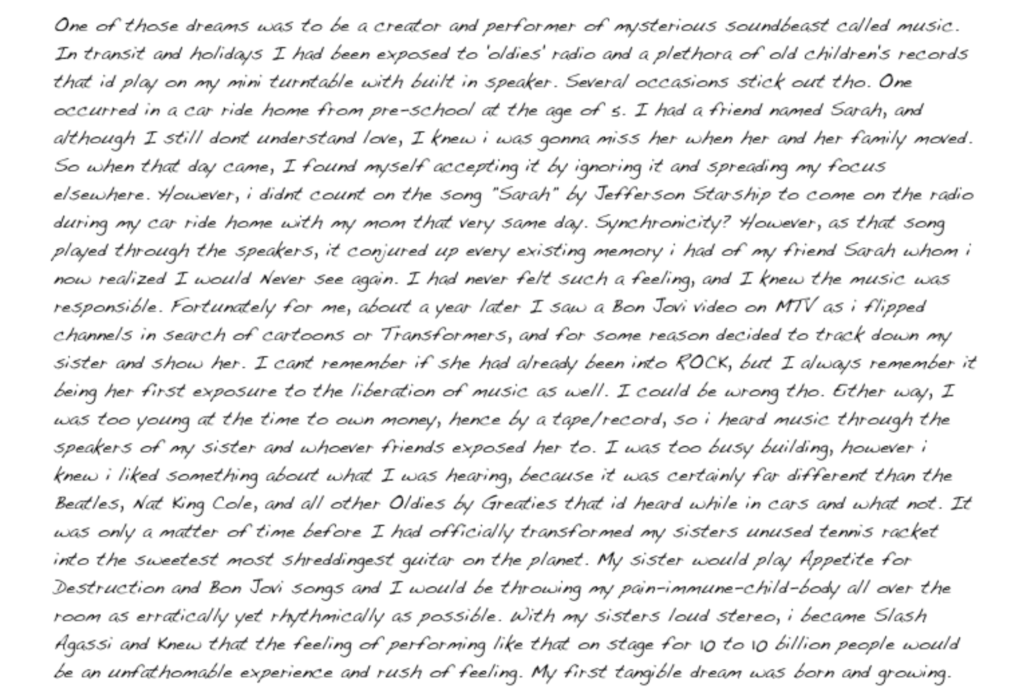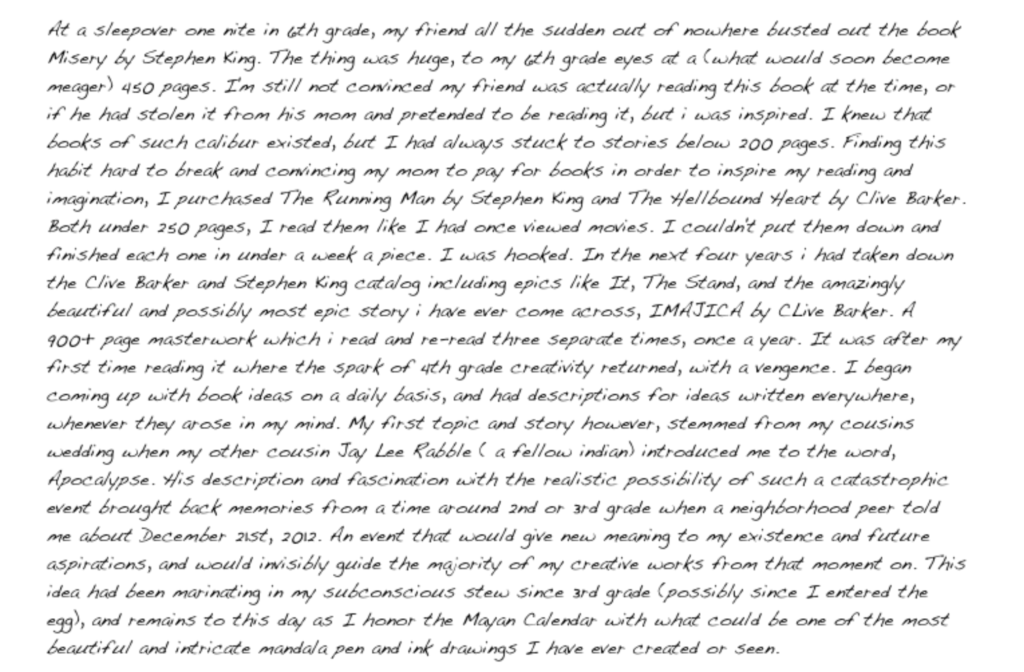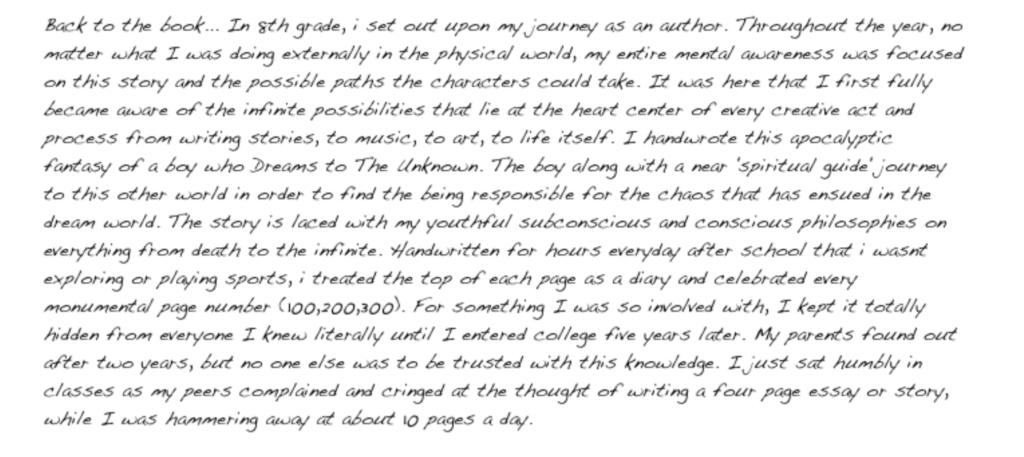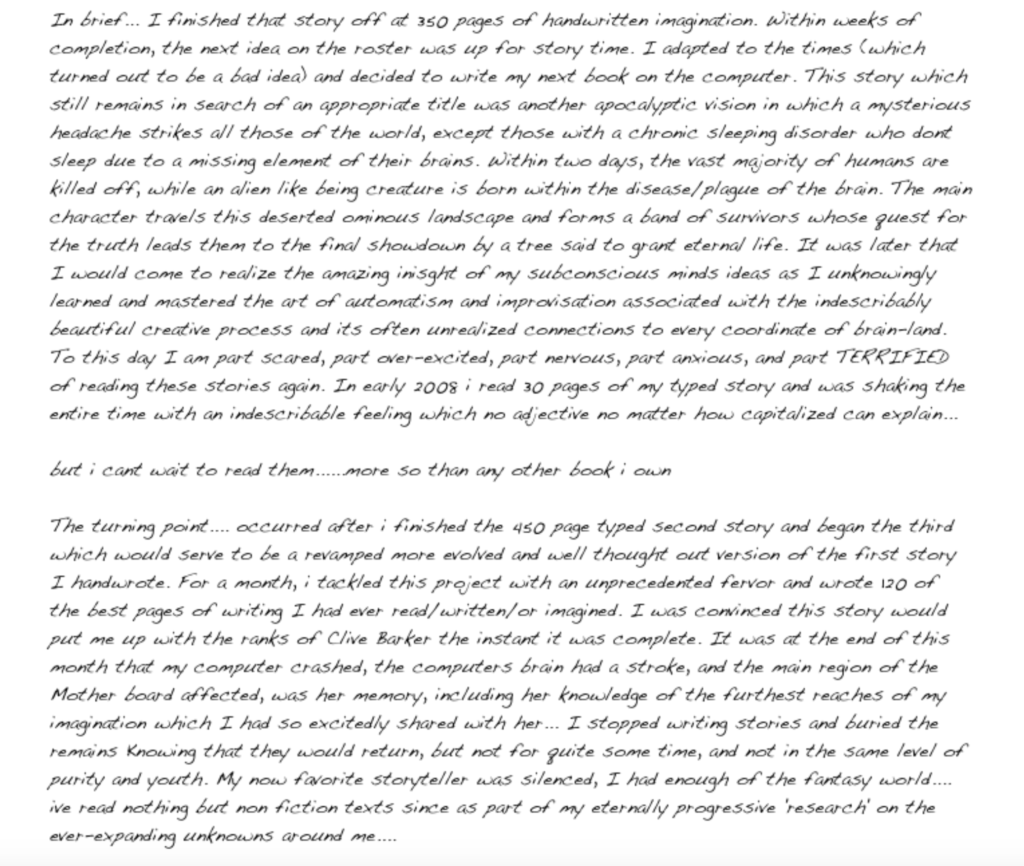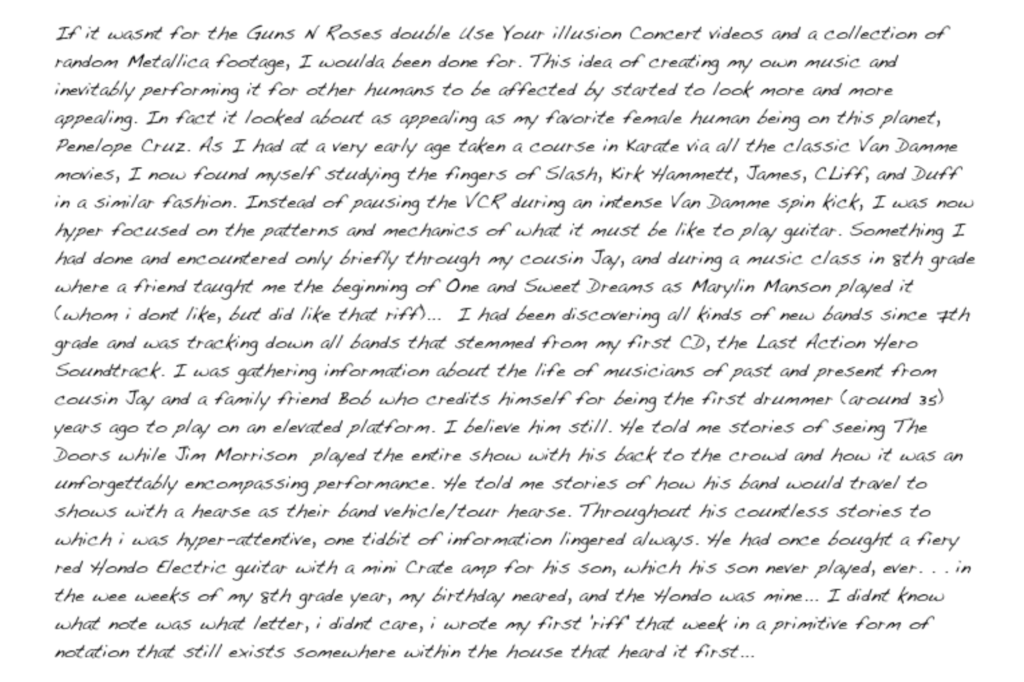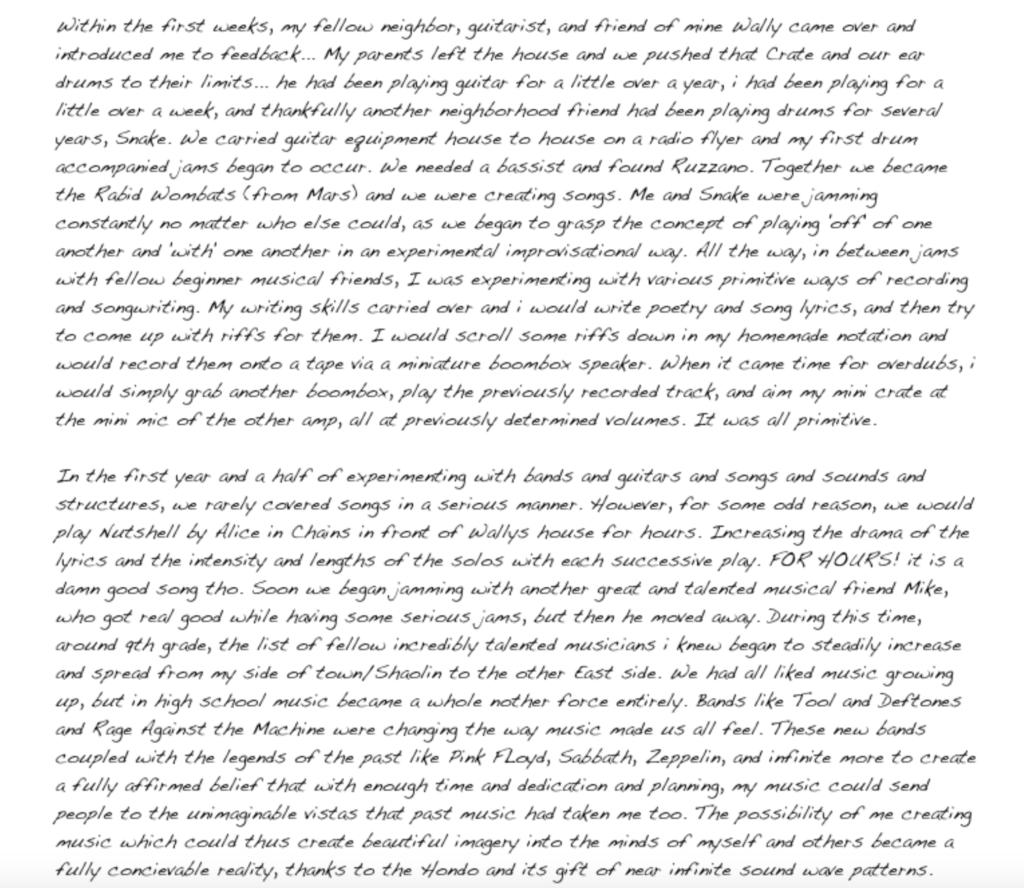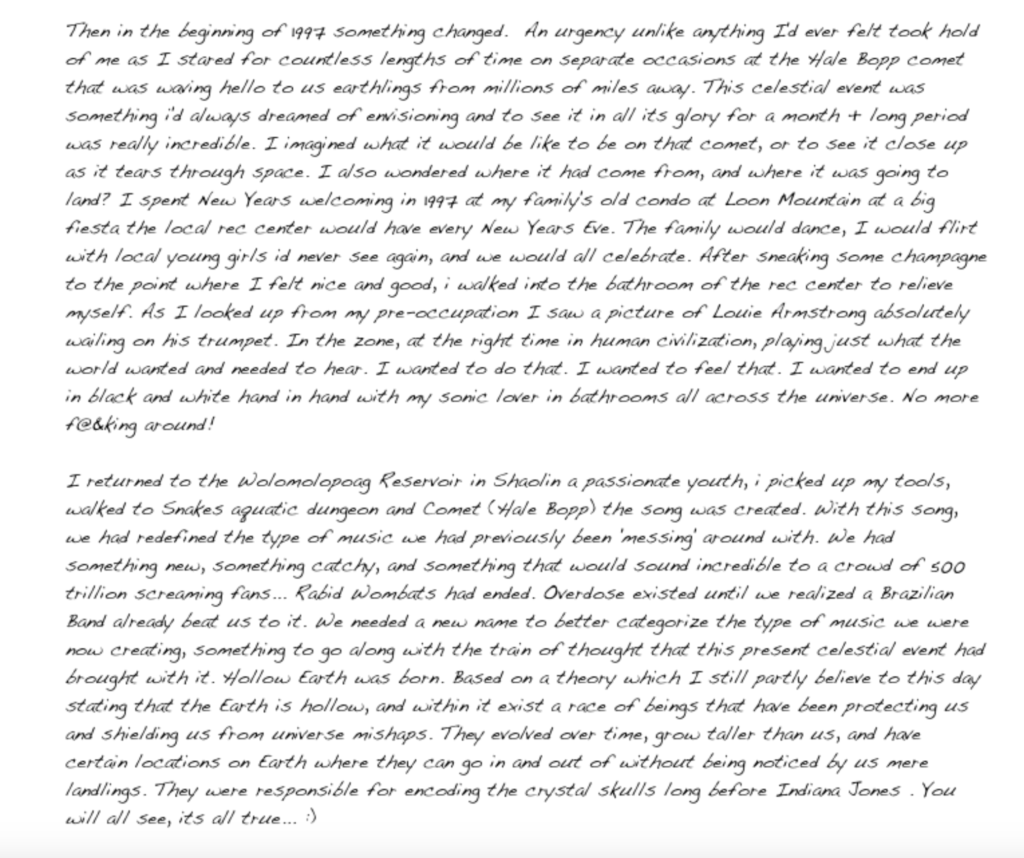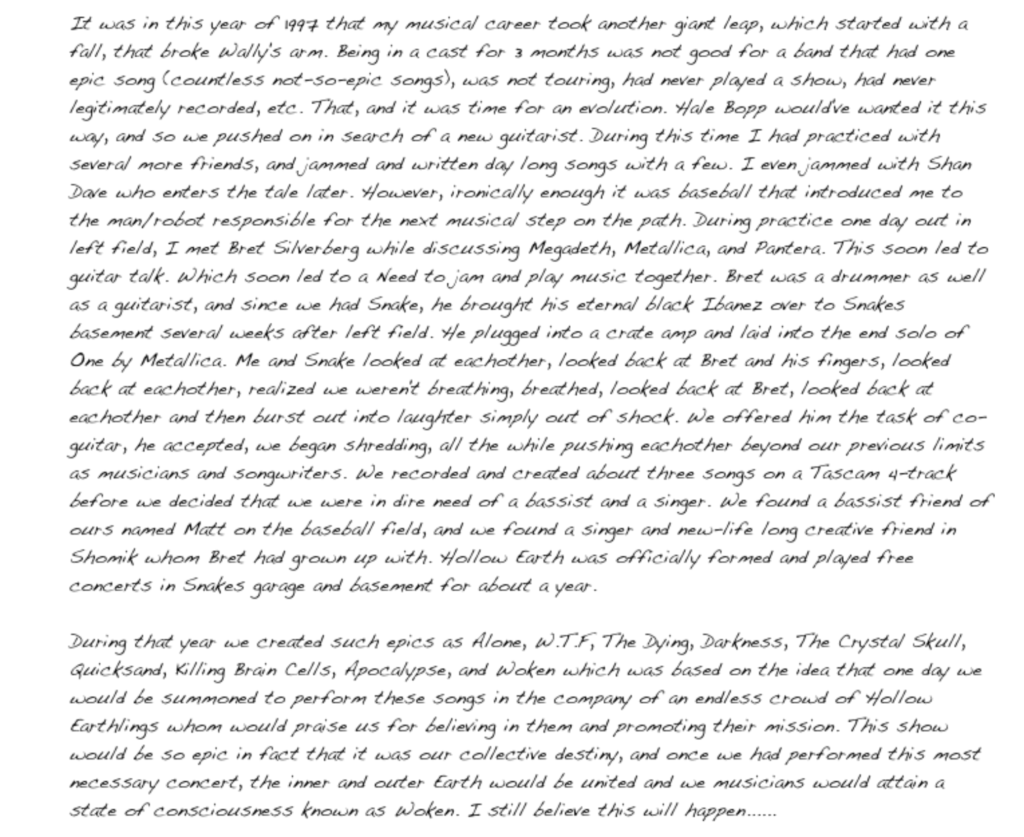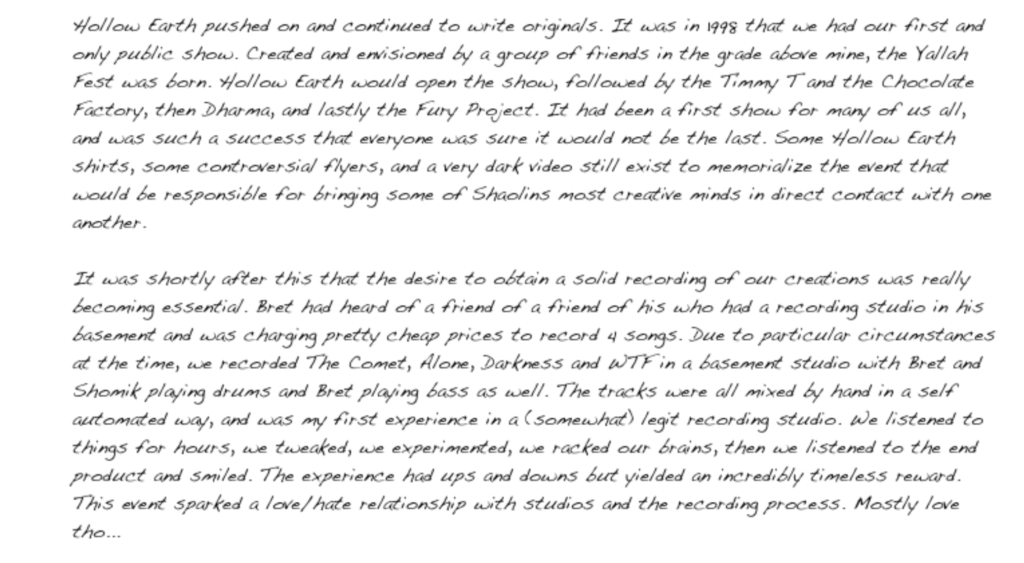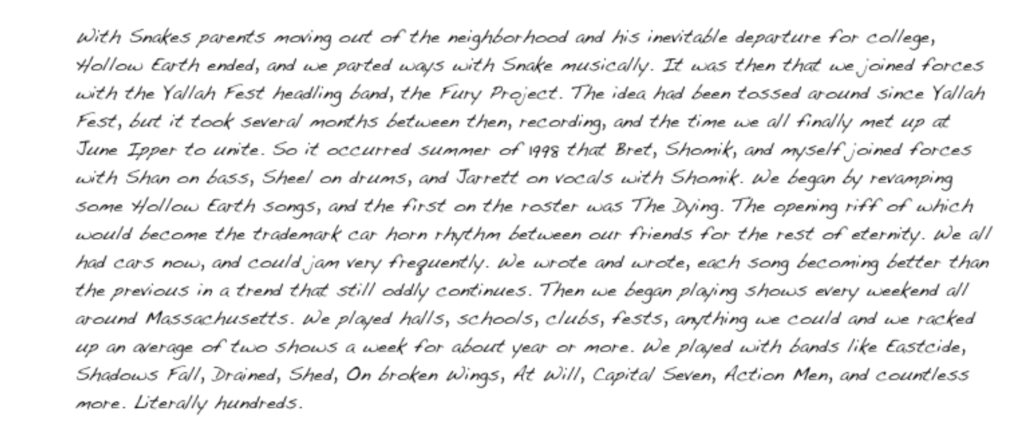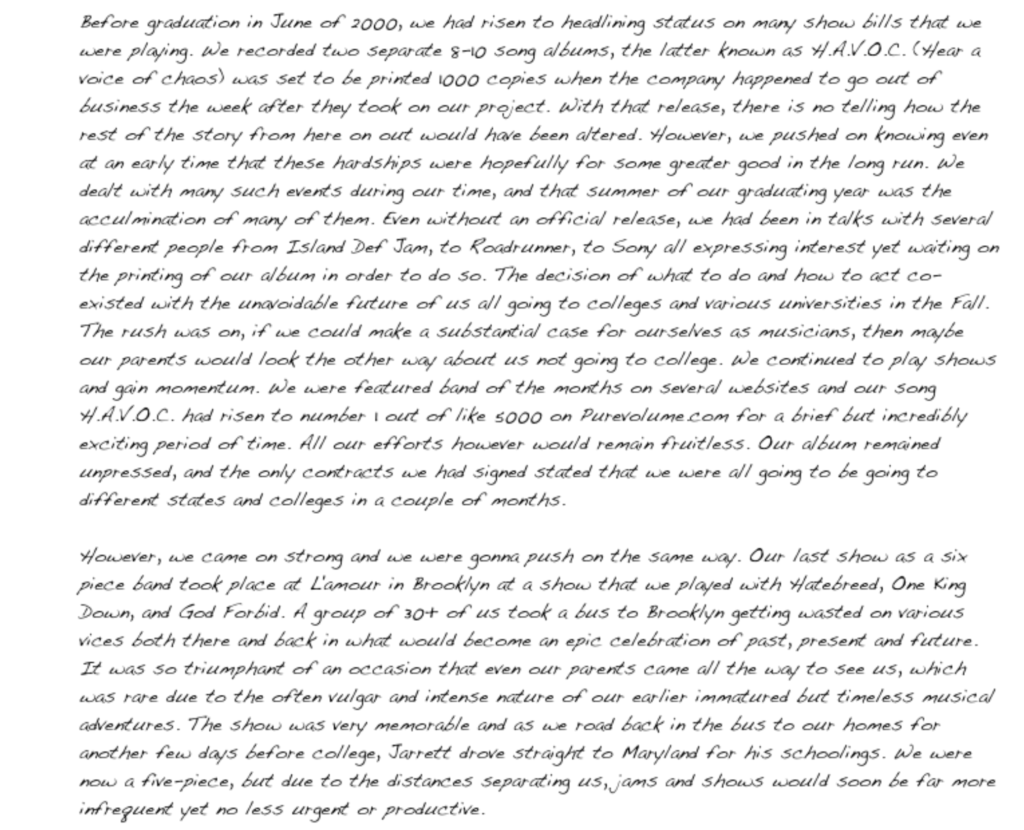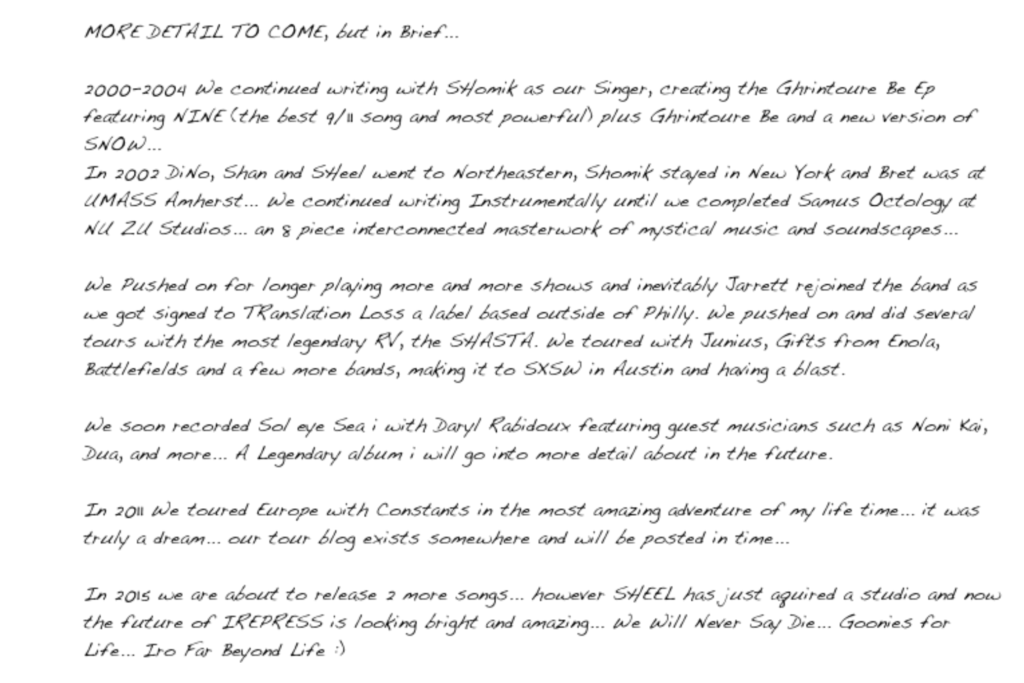 Some Musical Accolades 
Our VERY first show was a Battle of the Bands that ended in a near 'Riot' because we didn't Win. And we definitely should have. It was a Perfect start.
We wrote and  recorded 4 total albums and many demos and singles. Over 50 songs.
Signed to Translation Loss Records out of Pennsylvania who released Samus Octology and then Sol Eye Sea I as well as a few other singles, Vinyls and more!
We toured America almost 3 times.
We toured Europe for 2.5 months.
We played over 250 shows in over 12 countries.
Played many shows which raised money for a wide variety of charitable causes and organizations.
Still one of the most unique bands to ever exist.
Like the Goonies… We Never Say Die!